EDUCATION FURNITURE
Our Education furniture range has been specified for school development and refurbishment projects throughout the UK including nurseries, primary and secondary schools, SEN schools, colleges and universities. Being especially robust, they are also well-suited to special needs and secure unit learning establishments.
The range is both durable and aesthetically attractive in a wide range of colours offering a comprehensive variety of storage units, bookcases, worktops, lockers and accessories.

HEALTHCARE FURNITURE
Our Healthcare range of fitted furniture features within some of the country's largest and most prestigious NHS and private hospitals . It is also regularly specified for other healthcare furniture projects from health centres and nursing homes to doctors' surgeries and dental practices.
Both our HTM 63 and HTM 71 ranges meet the specific requirements of the Health Technical Memorandums, as outlined by the Department of Health.

VETERINARY FURNITURE
The popularity of our Healthcare range led us to develop a range of furniture specifically for veterinary practices and animal hospitals. Our Veterinary range has been developed to meet the everyday needs of veterinary doctors, surgeons and nurses, combining good looks with robust, durable and ergonomic designs.
The furniture range includes floor mounted and wall-hung storage units, cupboards, drawers, worktops and shelving. With a comprehensive range of fittings, fixtures and specialist joinery to meet your individual needs.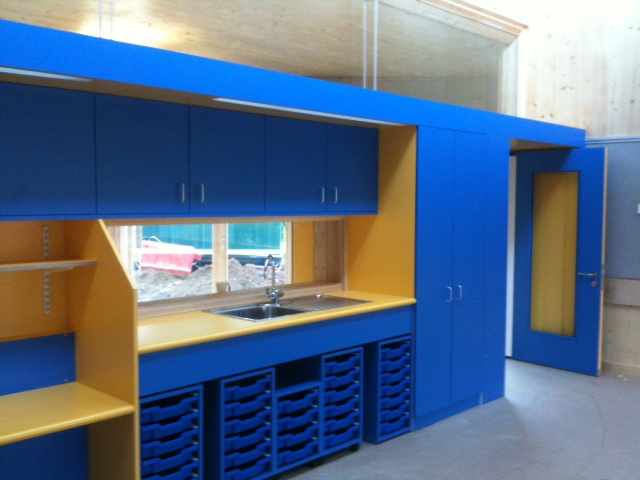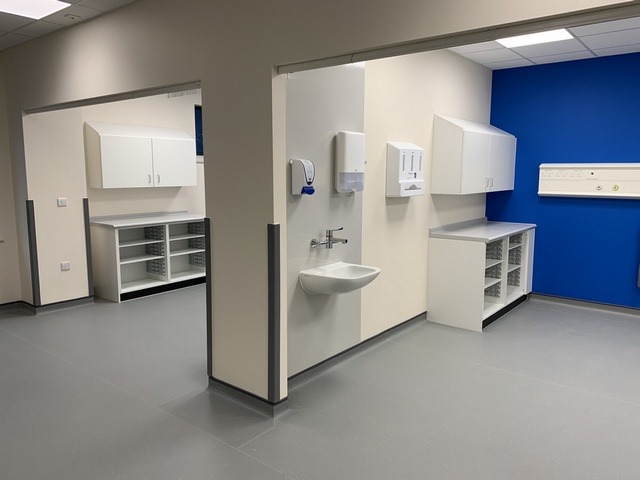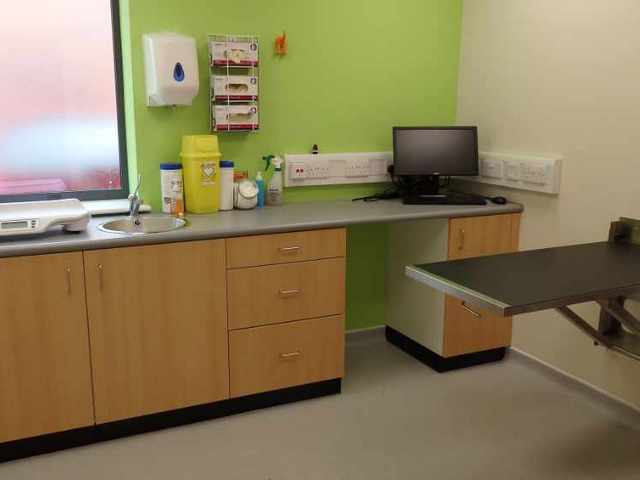 WHY YOU SHOULD CHOOSE DAVID BAILEY
EXCEPTIONAL CRAFTSMANSHIP
Our extensive product range has been developed to meet the everyday needs of challenging environments. Combining good looks with durable and ergonomic design at competitive prices. Our furniture has become synonymous with exceptional craftsmanship and reliability resulting in a large number of referrals through recommendation by architects, contractors and customers.
MANUFACTURE. DELIVER. INSTALL.
Every unit is manufactured and assembled in our own UK factory and is subject to rigorous quality control checks before delivery and fitting on site. As well as offering a fast and flexible supply only service. We have a skilled team of fitters strategically placed throughout the UK to ensure a seamless supply and fit service from start to finish. Delivery throughout the UK is managed by us directly to ensure that we can meet your project requirements.